The State Laws of Maryland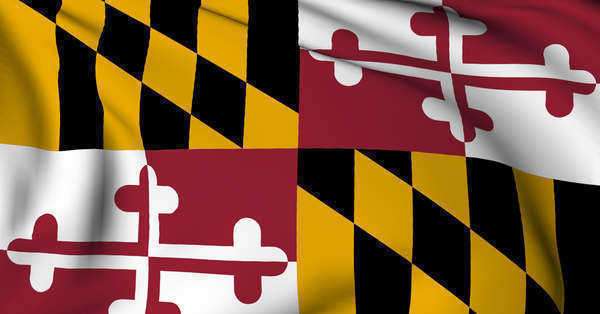 Maryland Abortion Laws
• Statutory Definition of Illegal Abortion in Maryland: The procedure is not allowed when a medical professional decides that there is a reasonable likelihood that the fetus' maintains survival outside the womb.
• Statutory Definition of Legal Abortion in Maryland: Abortion is allowed in the state when the operation is performed before the fetus is viable or where termination is necessary to protect the life of the carrying woman. Moreover, abortion will be permitted in Maryland when the health of the carrying woman or fetus is affected by genetic defects. All abortions in the state of Maryland must be performed with the least intrusive means possible.
Maryland Marijuana Laws
• Possession: 1 yr. and/or $1,000; Bringing 100 or more lbs. into state is felony with penalty of up to 25 yrs. and/or fine up to $50,000; Subsequent offense: double penalties
• Sale: Felony with penalty of 5 yrs. and/or fine of $15,000; 50 lbs. or more: felony with not less than 40 yrs.; Subsequent offense: double penalties, mandatory 2 yrs.
• Trafficking: If the individual is charged as a "drug lord" the punishment will be 20-40 years in prison and/or a $1,000,000 fine
Maryland DWI and DUI Laws
• Maryland imposes zero tolerance for drivers under found operating a motor vehicle while under the influence of alcohol. Maryland Zero Tolerance law is set at a BAC of .02%
• The BAC for individuals operating motor vehicles may not reach .08%
• Individuals convicted of DUI or DWI charges are subject losing their driving privileges for a period of no less than 90 days' ; penalties will range upwards of 1 year in addition to supplemental penalties including fines, interlock devices, jail time etc.
Maryland Gun Laws
• Maryland has some of the strictest laws towards the possession, ownership, and right to conceal firearms in the country
• Maryland states that short-barreled rifles, shotguns or any gun that contains more than 20 bullets is illegal
• There is a universal waiting period of 7 days for the acquisition of all guns
• The following individuals may now own a firearm in Maryland: 1. Fugitive from justice; 2. Convicted felon; convicted of crime of violence; 3. Habitual drunkard; 4. Addict/habitual user of narcotics/amphetamines/barbiturates; 5. If spent more than 30 consecutive days in mental institution for treatment; 6. Under 21 yrs.
Maryland Adoption Laws
• Any person may be adopted in Maryland
• Consent is required for children older than 10 years of age
• Who may adopt in Maryland: Any adult may adopt in Maryland. The state's courts cannot deny petition for adoption based on the prospective parent's marital status. Married applicants must file jointly unless legally separated
Maryland Employment and Labor Laws
• Within the state of Maryland, the minimum wage is 7 dollars and 15 cents awarded per hour of labor
Maryland Death Penalty Laws
• Maryland authorizes capital punishment
• The minimum age is 18
• Only those convicted of a homicide may be put to death
• Lethal injection is the method of execution in Maryland
Maryland Gambling Laws
• Wagering on horses is legal; off-track betting is legal
• Slot machines are legal in certain counties. Occupying any building or vessel for the purpose of gambling is illegal
Maryland Child Laws
Within the state of Maryland, the following stipulations with regard to child laws and child custody are recognized:
• Joint custody is permitted
Comments
comments